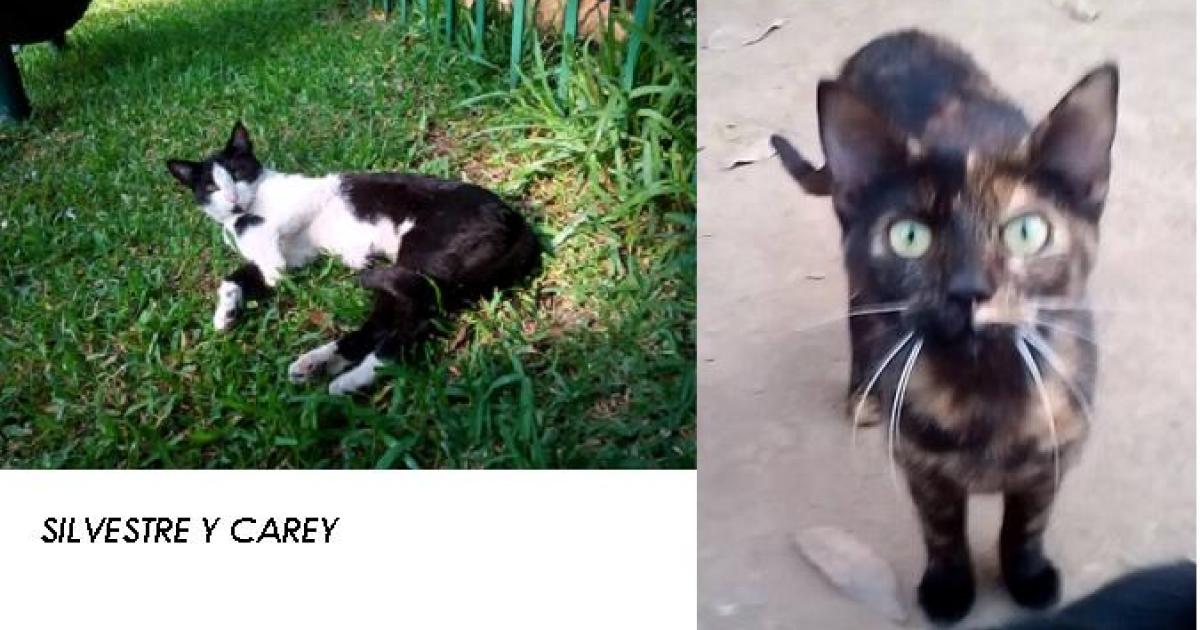 The Municipalities want to finish little by little with the kittens of the parks. The Municipality of Lima, as well as other municipalities, are poisoning them clandestinely and do so from time to time so as not to raise suspicions. Recently their staff murdered two of our protégés in the Parque de las Aguas, adjacent to Av. Arequipa. They were Carey, who was abandoned by her negligent owner in December 2016, who we had sterilized at the age of 5 months, and our Silvestre who was born and raised in the park with our care and affection (her mother was abandoned ready to give birth, she also mysteriously dawned dead last year).
Previously two cats were lost from time to time and we never thought they were poisoned by the dark hand and hid their bodies, but this time with great pain, we found dead by poisoning our beloved Carey and Silvestre. They were not just cats, each had a different personality. They were animals that did no harm to anyone and also did not deserve to die that way.
We feed them, we take them to the vet, as there are many organizations that do it without help from anyone, everything came from our pockets. The Municipalities do not know all the effort, time and love, especially love with which we do so that they, very calm and happy, poison them in a few hours, causing them terrible suffering before dying.
Previously there were about 15 kittens and the females sterilized and we got them home, unfortunately we could not do it with the males because they were already big and we could not take them home because we already have other kittens adopted, but there were only 5 male kittens left until someone abandoned Carey (whom we had already sterilized). We would all feed them and take care that they do not reproduce.
What Municipalities have to do is sterilize and not poison, as well as carry out sterilization campaigns and also should make people aware that they do and do not abandon their cats and dogs, because that action is the product of whether there is so much animal abandoned in the streets.
SIGN AND SHARE THIS PETITION
The content of the petitions and the opinions expressed here are the sole responsibility of the author.