He killed his dog with blows because he bit one of his fighting cocks
people signed. Let's get to 20,000!
---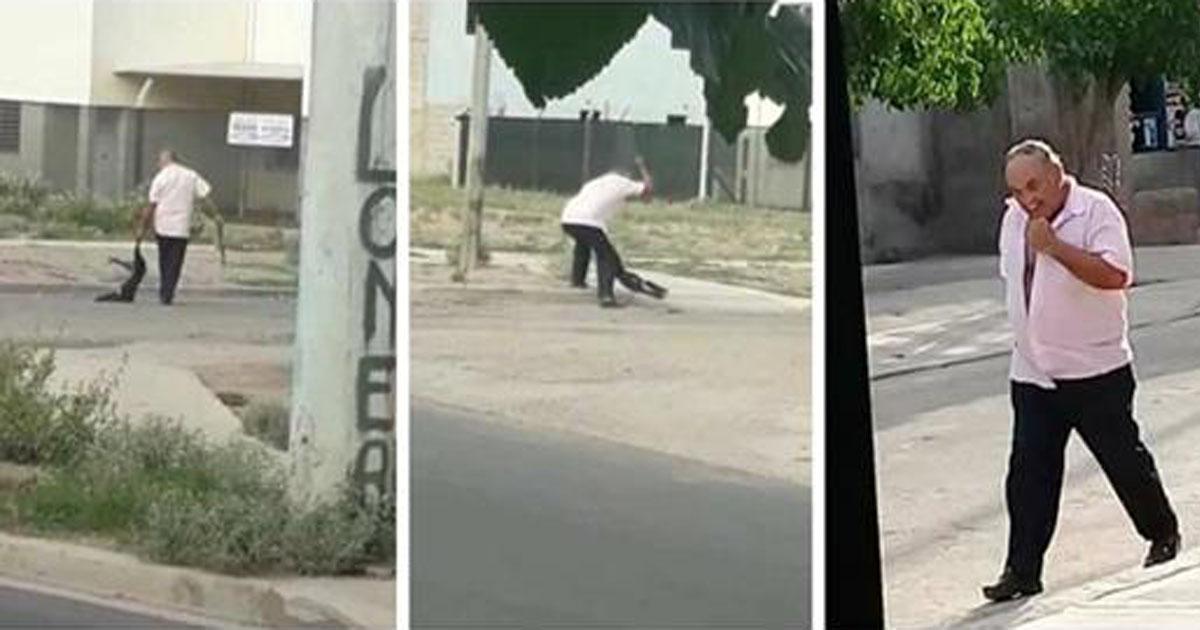 Addressed to: Public Prosecutor's Office La Rioja and 1 more
Again we have to witness the brutality of people against animals, how some violent psychopaths take their revenge on animals. I do not want to see these images anymore in my country, I do not want this to go unpunished. The residents of La Rioja know who it is, the police know who it is, everyone knows that it has fighting cocks, although this is forbidden, but nobody does anything, and now in the street, in the sight of everyone, he beat his dog to death, without caring anything at all about this person shit.
The man's name is Daniel Vallejos, he has fighting cocks and the dog killed one of them, and that's why this guy thought he had the right to kill him with blows, and he did so, in the middle of the street, because he feels unpunished because the Laws , Justice and the Police in my country are disgusting!
Fulfill the Law, go to prison, and change the Law so that they are really imprisoned and do not receive a fine as the only punishment.
SIGN AND SHARE THIS PETITION
The content of the petitions and the opinions expressed here are the sole responsibility of the author.