Addressed to: Governor of Morelos
I want justice for this murdered dog, the culprits must go to jail!
Petition created on May 15, 2017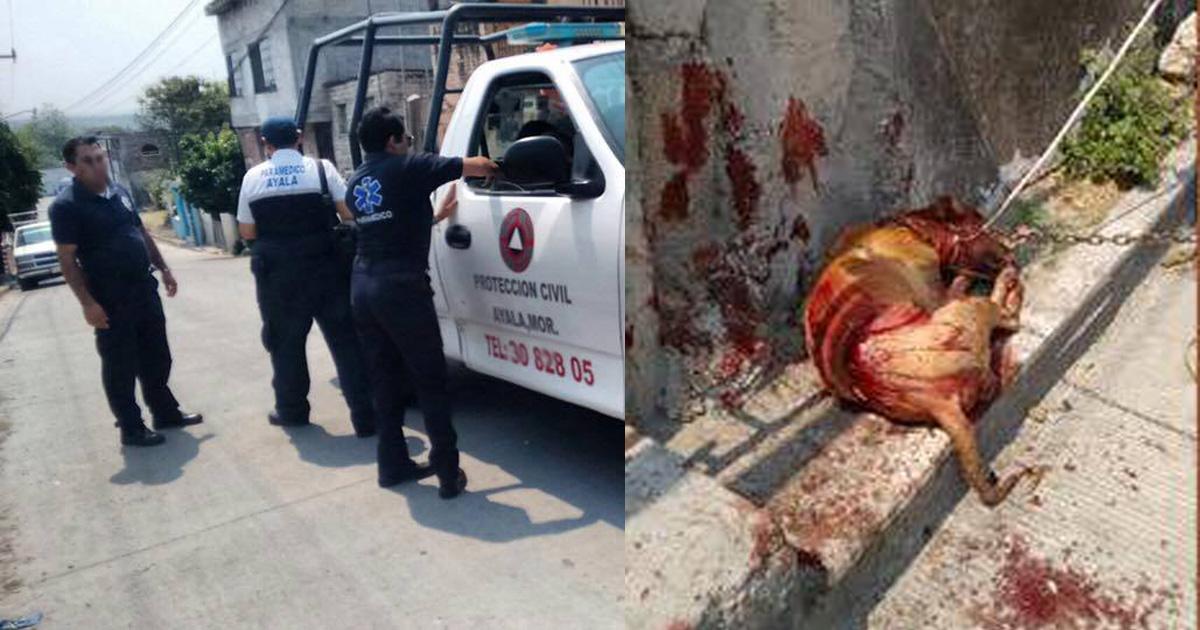 A person who works as a municipal helper of Anenecuilco, Ayala, Morelos, along with some people of Municipal Civil Protection and neighbors murdered cruelly this puppy that was chained in the street.
It is crazy that we can not allow, instead of looking for the person responsible for having the dog in this way, they dedicated themselves to murder him so cruelly that it disgusts and much anger to those who love animals.
We know that animal abuse is punishable throughout Mexico, so I do not understand that the authorities do nothing. It is a shame that these politicians who should protect us, and our animals, do absolutely nothing for them. We live in an ignorant and uneducated society who believes that murdering a dog in this way is fine, we are the beasts, not the animals.
I want Justice and Government to give us a signal to say that they care about animals, that's why I want all the people involved in this murder to go to jail.
SIGN AND SHARE THIS PETITION
The content of the petitions and the opinions expressed here are the sole responsibility of the author.