Prohibit the canine festival of terror, no more abuse!
people signed. Let's get to 20,000!
---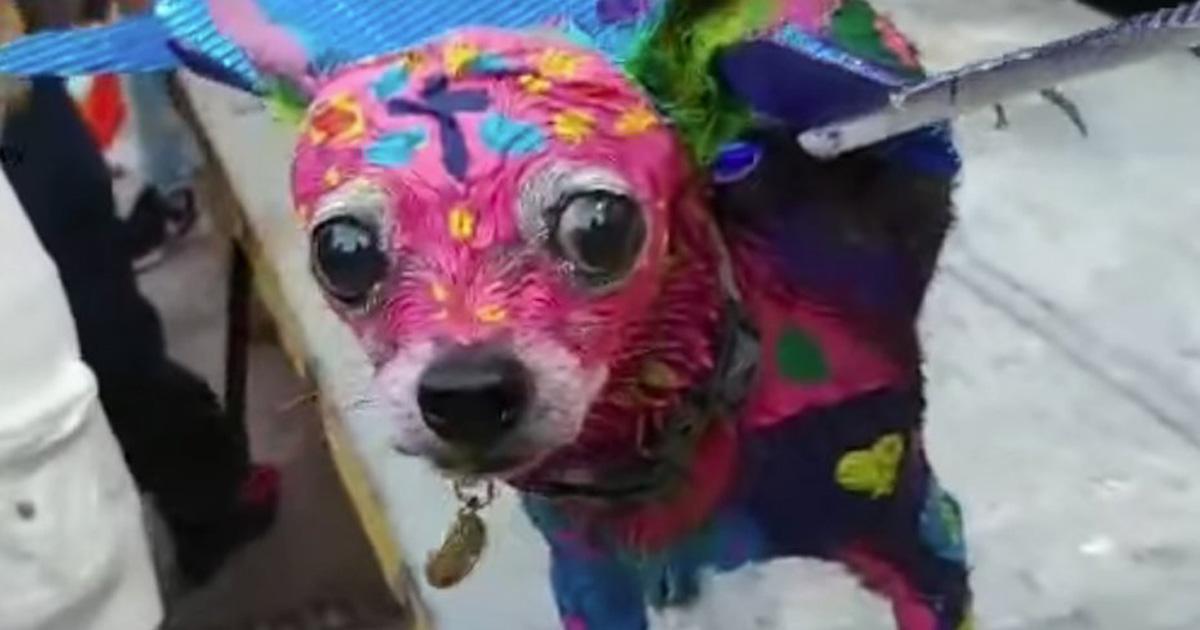 Addressed to: Municipal President Renán Barrera Concha
This chihuahua puppy has been completely painted with acrylic paint by its owner to participate in the Canine Festival of terror that takes place in Mérida and celebrates Halloween, a party that has nothing to do with our culture and that only serves to show that these people It is monstrous to do that to an animal.
The owner of this chihuahua puppy painted it with acrylic paint and you can see the scary face of the poor little animal. That paint is toxic and it costs a lot to clean it, I imagine what the animal will have suffered during the painting and cleaning process.
They say that this festival defends the rights of the animals but I see that it is not like that, that only serves so that the owners of the animals do what they want with them, that is outrageous and that is why I request that this festival be banned. a true terror for animals.
SIGN AND SHARE THIS PETITION
The content of the petitions and the opinions expressed here are the sole responsibility of the author.