That Justice investigates this dog trainer for abuse
people signed. Let's get to 10,000!
---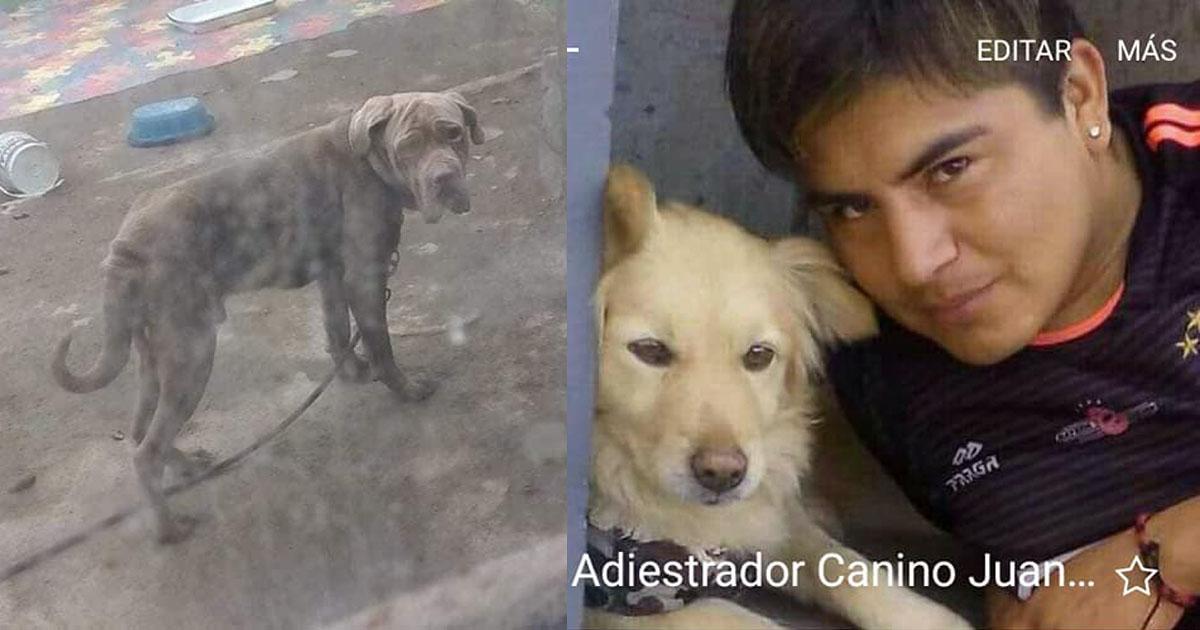 Juan Carlos Escribano is his name, he says he is a dog trainer, but he has shown that he is no more than an abuser who beats animals as reported by Mrs. Patricia Sánchez. This guy is from Pachacamac, Lima, and he lives off mistreating animals like Lucas, the dog of Mrs. Patricia that was returned with a tremendous wound next to one of his eyes. They denounce that the police manage this subject and that is why they feel unpunished, and that is why we ask them to do something urgently before they harm more animals.
Now we know that a dog that was in his care disappeared, his name is Nico and his parents are desperately looking for him and want to know where he is. He calls himself a trainer but he hits the dogs and he disappears others. We are afraid that he has hurt Nico and that it has been hidden so the owners can not find him.
We want the authorities to investigate this man and find Nico.
SIGN AND SHARE THIS PETITION
The content of the petitions and the opinions expressed here are the sole responsibility of the author.