They set fire and exploded a dog. Jail for this monstrosity!
Closed
people signed. Let's get to 50,000!
---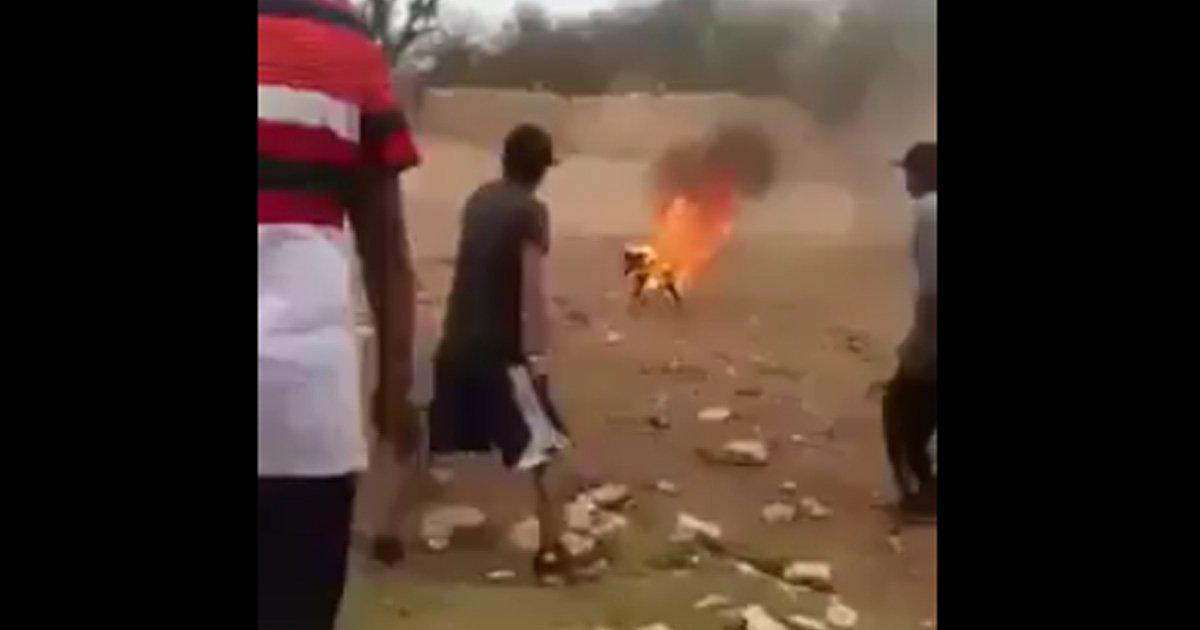 What a sick people! They set fire and exploded with rockets this poor puppy in San Luis Potosi. Amused, they are mocking and when the poor animal approached them on fire and dying, crying in pain, these wastes running so it will not burn them with its burned body.
Insensitive peace of shits take advantage of a poor defenseless animal to distill all their frustrations and resentment with an innocent puppy. Enough of these atrocities, we must end this once and for all by any mean necessary.
The authorities cannot look the other way and have to punish these people. They have to rot in jail by ruthless and bloodthirsty murderers.
Let us justice, raise our voices and these criminals go to the only place they have to go: prison.
The content of the petitions and the opinions expressed here are the sole responsibility of the author.