We have managed to stop the exploitation and mistreatment of many horses in Santiago de Compostela
Victory reached on Aug 3, 2015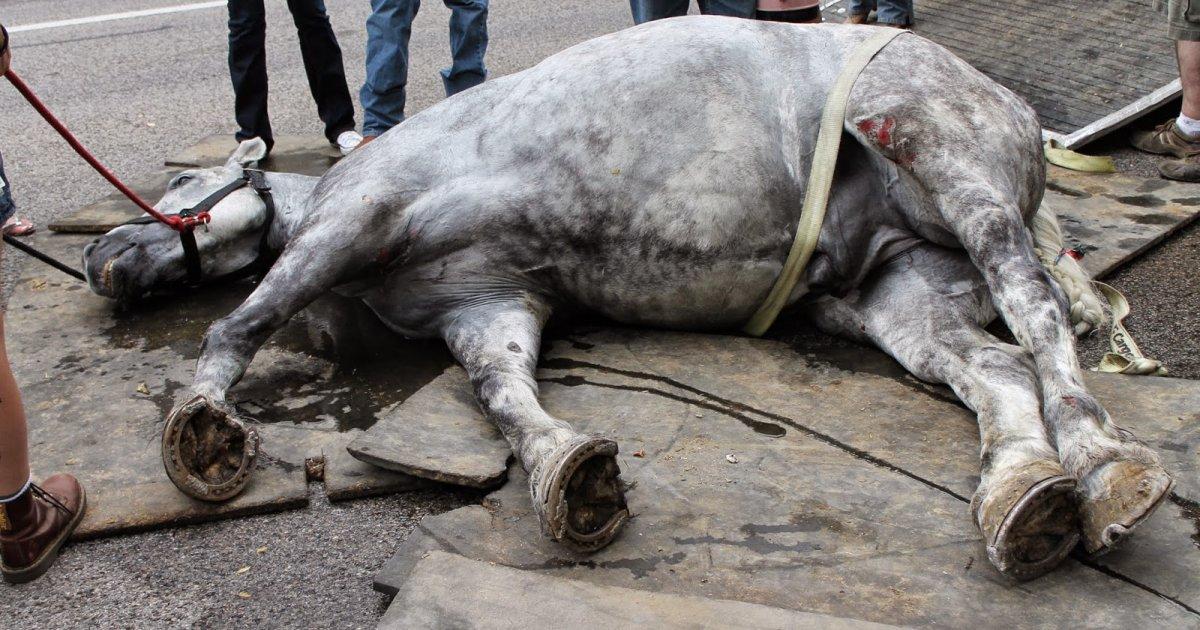 Thanks to all those who have voted we can confirm that the City Council of Santiago de Compostela will not grant permits for the use of horse-drawn carriages within its historic center and Alameda.
We have managed to stop the exploitation and mistreatment of many horses.
The content of the petitions and the opinions expressed here are the sole responsibility of the author.
Addressed to: Mayor of Santiago de Compostela Agustín Hernández Fernández de Rojas
Let's say NO to the tourist carriages in Santiago!
The project to add the horse-drawn carriage service to Santiago's tourist offer, which includes two routes, historic center and Alameda, is pending definitive authorization by the Local Government, and has the support of the three groups with municipal representation.
This project, according to its proponents, would allow tourists to travel to Santiago a century ago with their two journeys. The first, which they call Romantic, would take them from Praza do Obradoiro to O Toural, passing through Rua Nova, O Vilar and Praterías. The second circuit would consist of a walk along the Alameda.
The president of the Asociación Pura Raza Cabalo Galego, Xacobe Pérez Paz is behind this idea and says that: "the idea is to offer an activity that would be carried out throughout the year, thus helping to seasonalise tourism" and qualifies it as "Singular and romantic".
So far so good, but keep in mind that these carriages will be pulled by horses, who must work all day by pulling these heavy carriages. The horses will suffer the climatic mistreatment, supporting rains, high temperatures, they will not have rest, also supporting the noises of the city, being able to cause accidents due to their reactions putting in danger the own tourists in the carriages, to the driver and to as much passer-by is close.
The carriages are cruel and dangerous in every way, as horses are forced to travel through areas with many people, vehicles, in pitiful conditions and with slippery floors that can seriously injure them.
But this is not all, we know that horses that can not pull the carriage usually end up in a slaughterhouse. Santiago is a city with a huge potential for tourism, so we do not think that offering horse-drawn carriage rides is romantic, but just an idea to make some money at the expense of the life of a poor animal. That's why we demand that the City of Santiago not allow the use of carriages, and that it seeks a way to promote responsible and ethical tourism for animals.
Source:
SIGN AND SHARE THIS PETITION
The content of the petitions and the opinions expressed here are the sole responsibility of the author.