Abolish horse-drawn carriages for tourism
people signed. Let's get to 20,000!
---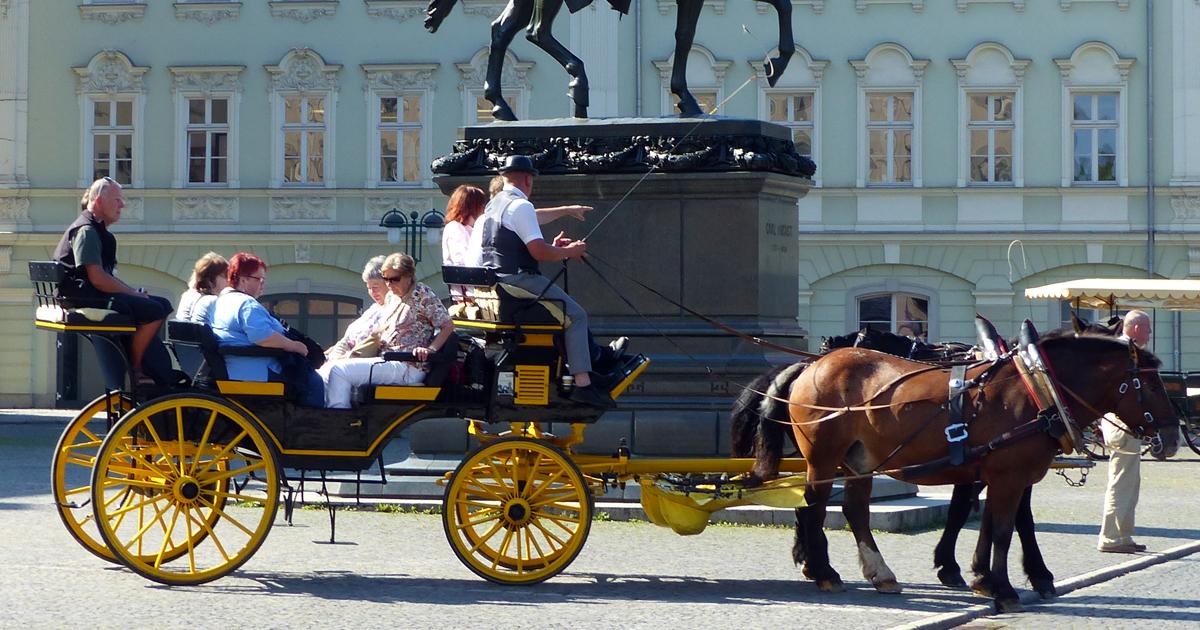 Addressed to: Municipality of the city of Weimar
I was in Germany, in Thuringia, precisely in the city of Weimar for a school project and unfortunately I found that around the city are used and exploited many horses only for tourism, and therefore for profit, to tow floats.
Under the scorching sun, they never let them rest, always standing supporting all the weight of the harnesses. Being used exclusively as a towing machine.
SIGN AND SHARE THIS PETITION
The content of the petitions and the opinions expressed here are the sole responsibility of the author.