Finally Nepal chooses to end the world´s largest animal sacrifice festival
Victory reached on Jul 29, 2015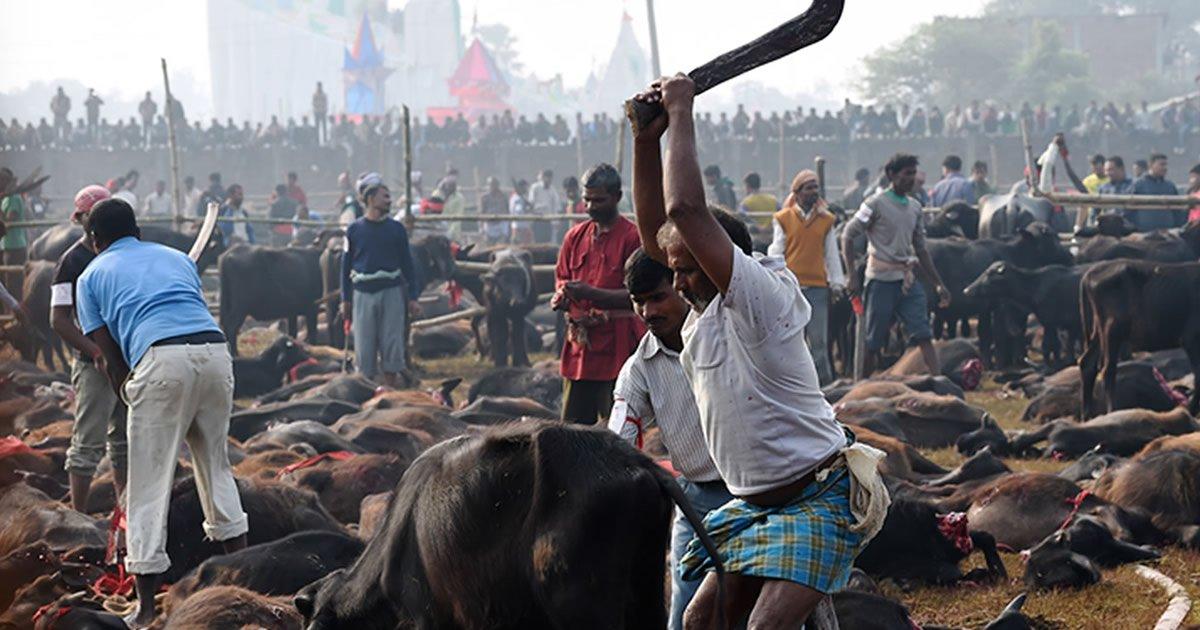 The Gadhimai Festival in Nepal occurred every five years for the last 300 years and today we can say that the past one was the last one.
The Gadhimai Temple Trust take the decision to end the animal sacrifice and thanks to your help the 2019 Gadhimai Festival is going to be free of blood. We can say proudly that thanks to your signatures and the international pressure thousands of goats, chickens, water buffaloes, and other animals will now be saved from a terrible and brutal death in this festival.
Thanks to the Humane Society International / India, The Gadhimai Temple Trust, Animal Welfare Network Nepal, and so many animal protection groups and to you all for your signatures and your effort and kindness.
The content of the petitions and the opinions expressed here are the sole responsibility of the author.
The Gadhimai Festival started around 250 years ago when a farmer from a Nepalese village called Bariyarpur prayed to the Hindu deity Gadhimai and she appeared in his dream and urged him to re-establish her sanctuary in Gadhimai and offered some animal sacrifice in order to fulfill his wishes. He began the ritual sacrifice in the backwaters of a region of northern India and southern Nepal running parallel to the lower ranges of the Himalayas called Tarai. This story is the foundation of the Gadhimai Festival, whose establishment is almost parallel to the founding of Nepal, an event that brings together almost half million people.
Anyone at the Gadhimai Festival could kill an animal in any way they want and with any instrument they choose. If the animals survived the long journey to the festival, they were put into an arena and not fed or watered to weak them to be less resistant to the slaughterers.
In this unparalleled religious madness festival more than 200.000 water buffaloes, goats, rabbits, chickens and pigs are killed. But that's not it, the Nepali government sponsored this massacre and that's why we need to send them a message to stop this brutal massacre once and for all.
This Festival was largely ignored by the rest of the world and that's why we need to do something to tell everybody that this is wrong, this matchless religious lunacy have to stop right now. That's why we, the undersigned, call on the government of Nepal to proscribe animal sacrifices at the Gadhimai Festival and any other festival where animals are killed or mistreated.
The content of the petitions and the opinions expressed here are the sole responsibility of the author.